Outfits with

Brown Short Sleeve Crew Neck Graphic T-Shirt

f

Share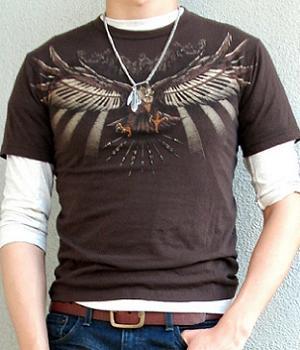 It's not easy for me to find a men's t-shirt with designs I like, and I am not a big fan of pattern heavy shirts. When I noticed this brown eagle t-shirt by Liquid Blue at Target I took a closer look...
Get it!
BUY these items before they run out!