Outfits with

NET Solid Black Ribbed Long Sleeve V-Neck Sweatshirt

f

Share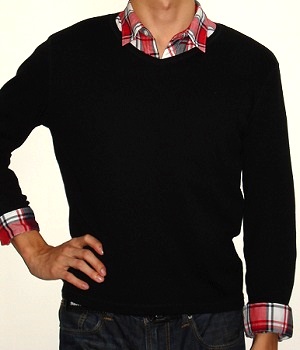 This men's black v-neck long sleeve sweatshirt has a special pattern: the ribbed pattern all over the tee's body. You can see the ribbed pattern in the close up photo. This pattern makes the...
Get it!
BUY these items before they run out!